Porto Paradiso Parties & Events
"Dream on the waves" Alexandros Papadiamantis once said, and at Vromolimnos Beach, you can do exactly that.
Vromolimnos beach which in Greek means "the dirty lake" is located along the idyllic southern coastline of Skiathos, surrounded by very soft white sand and the turquoise waters of the Mediterranean.
In Vromolimnos there is a sandy beach, which is located 6 kilometers southwest of the town of Skiathos and very close to the tourist resort of Kolios.
Vromolimnos is considered one of the most popular beaches of Skiathos, due to its unique location, and its provided facilities such as organized beaches, water sports, restaurants and bars.
Porto Paradiso on the beach of Vromolimnos is one of the hot spots that you must visit during your visit to the island of Skiathos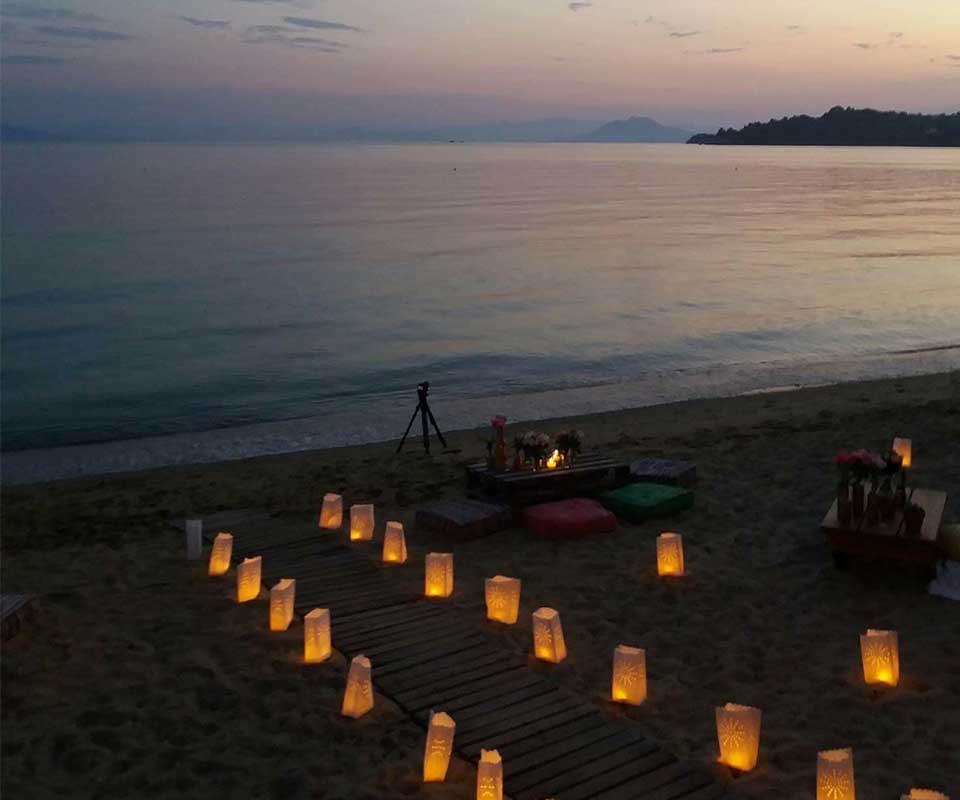 Making an Event Unforgettable
Let us organize your next event on Porto Paradiso with blue skies aplenty and plentiful natural sunlight your beautiful photos will make for lasting memories of your wedding, birthday, honeymoon or celebration of any kind !
Your wedding reception, special event or Birthday party!
It is only then that you will tell and feel the difference!
The most romantic time of your life , make it very special !
Skiathos has been the last few years a very popular destination for weddings.
You can have your wedding ceremony in Bourtzi, a small peninsula that offers stunning views and you will add a magical atmosphere to your Skiathos wedding.
Then we will take over your wedding reception, with great food, drinks cocktails and great music right in the beach.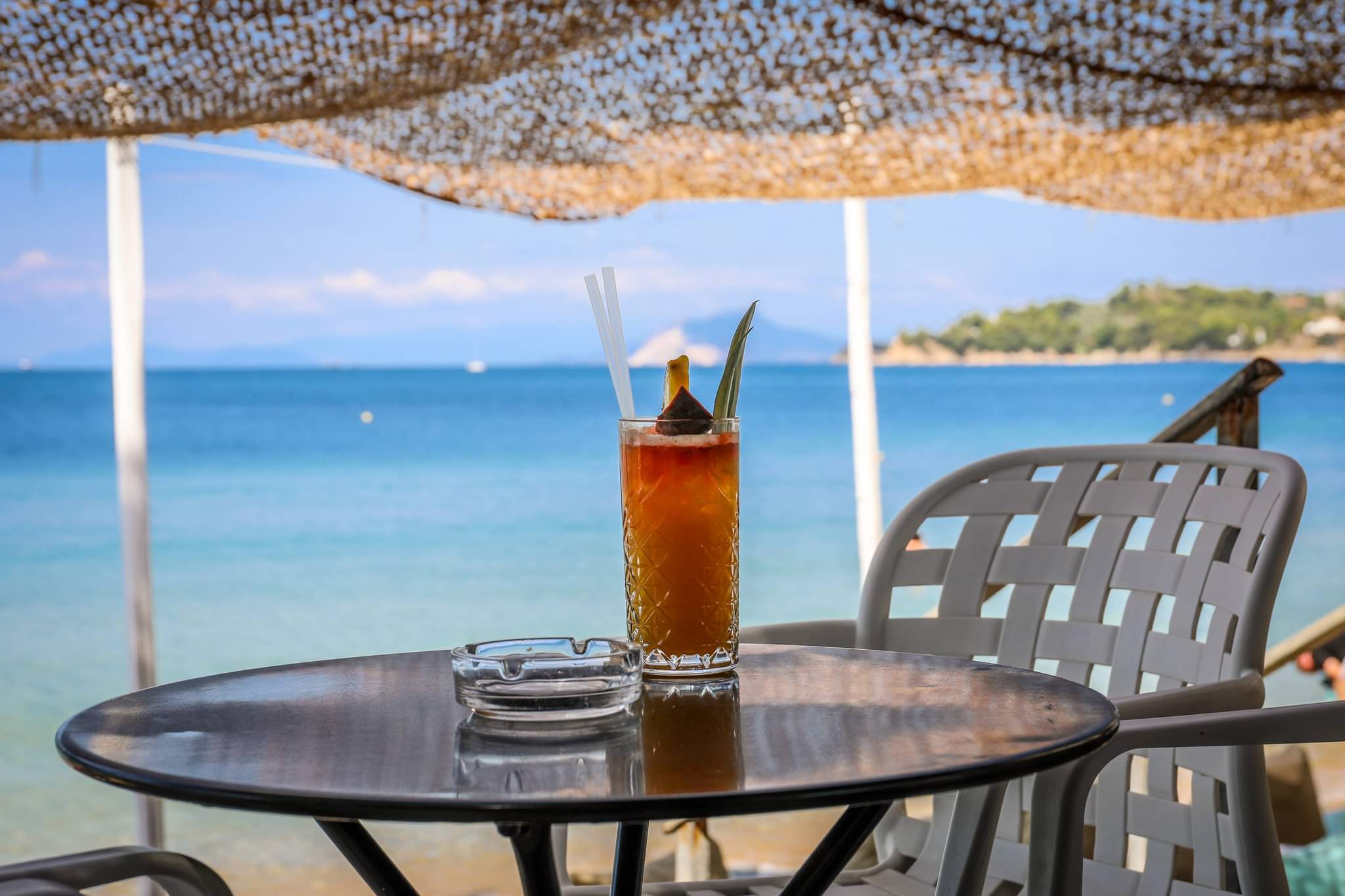 Vromolimnos beach and Porto Paradiso is synonymous to great music , great food located in a great beach.
If you're a fan of the triptych sun, sand & music, and want a tranquil environment with turquoise waters, then the Porto Paradiso Beach bar in Vromolimnos will be the right choice for you .
The Beach bar plays musical selections that excite even the most "difficult" critics. At the same time tiny shots and colorful cocktails flow abundantly!! Experienced DJs who decorate your dives with music, Agua Gum exercises (water gymnastics) by personal trainer Jeun Michel from Paris. Organized cafe snack bar with the best coffee on the island of Skiathos and unique mojitos served from 9 am to 9 pm, in an all-day wild party. Spontaneous racket and Beach Volley tournaments on the beach that cater for all tastes.